Lucky Charms Website
I got to write a little for the luckiest cereal ever. Did you know it came in a chocolate flavor? I didn't.
The goal here was to keep things as simple as possible—but with some, ahem, charm.
The trickiest part was explaining the gluten-free details simply and clearly, while appealing to both people excited about it, and those who might be worried.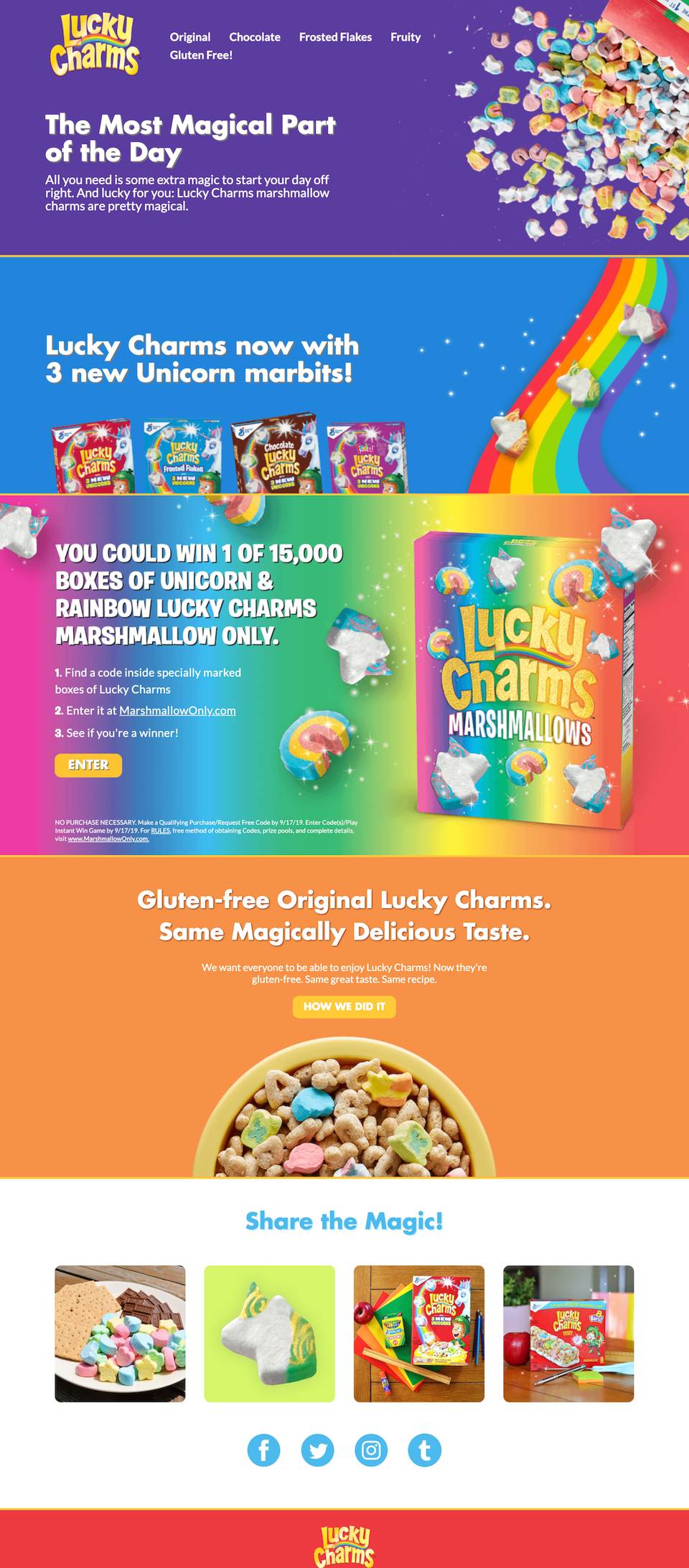 Up Next:
Sustainability Guidebook