3M Wonder - Brand Campaign
3M's first brand campaign in more than a decade.
Although 3M is one of the most well-known brands, they're also one of the most misunderstood. They aren't (just) the "Post-it Notes" or "Scotch Tape" company. They're a future-making company. A problem-solving brand. A "what if?" kind of place.
And that's the root of what 3M does: wonder. The campaign focused on four stories set in everyday places to show how 3M finds new possibilities anywhere.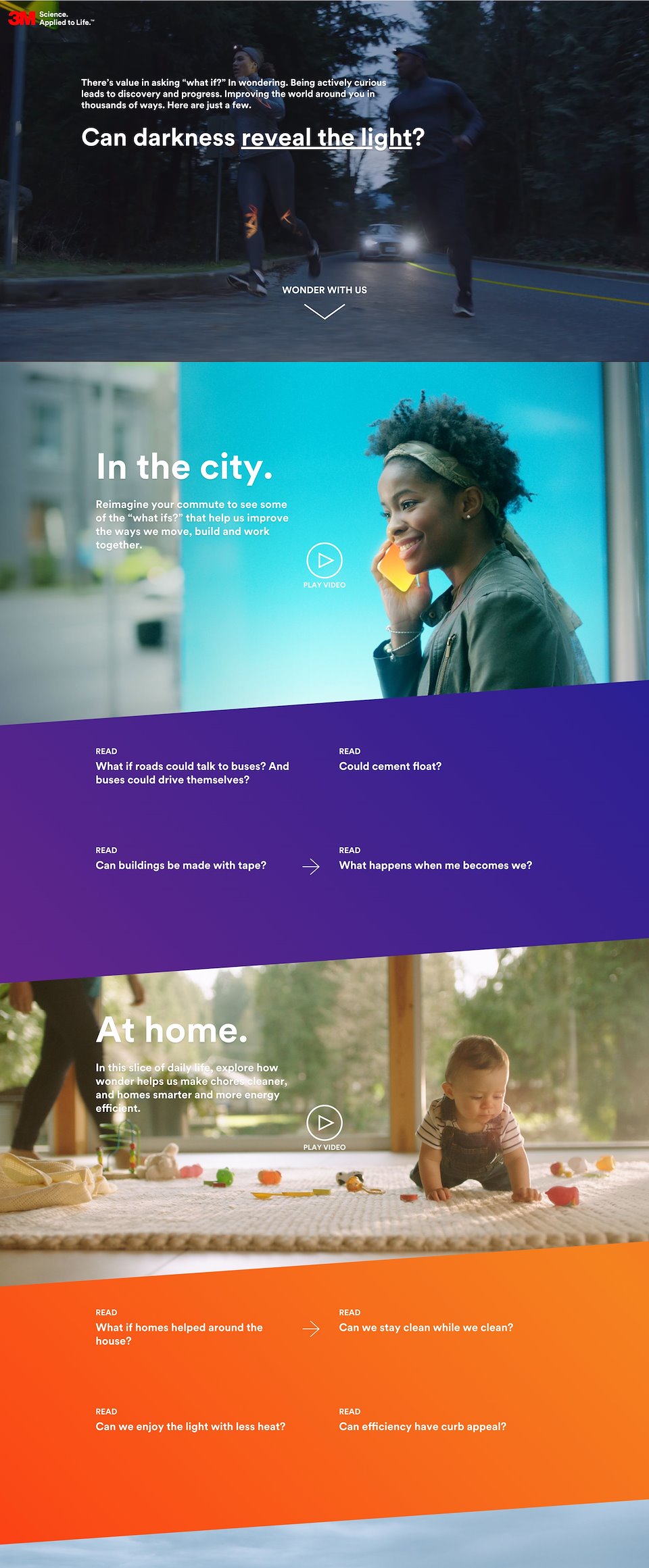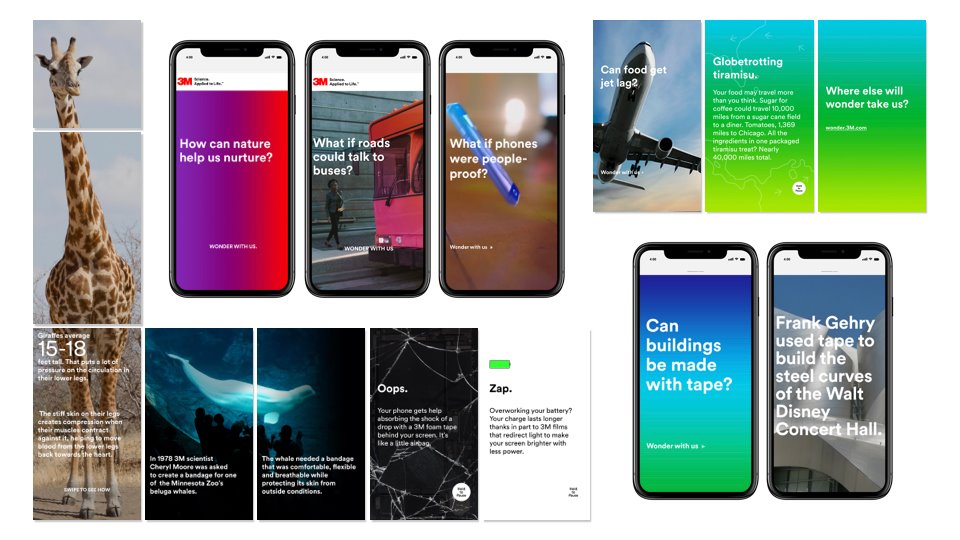 ---
Role Associate Creative Director, Copywriter

Type Brand, Campaign

URL wonder.3M.com
Up Next:
Scooter Kit — 3M tape demo