Innovation Website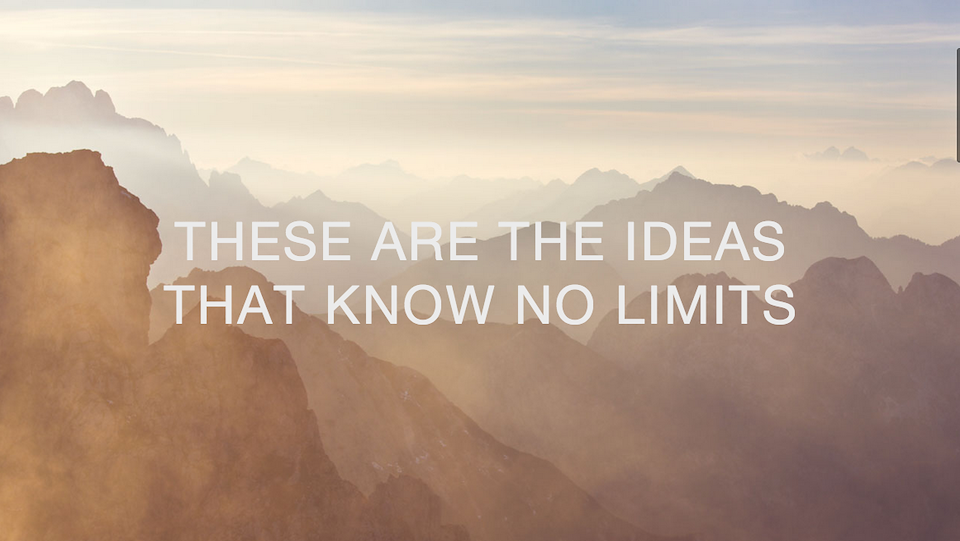 I wrote a manifesto for 3M Innovation:
Making Progress Possible
Here's to the ideas that live on. The ones that solve a million problems and create a million futures. These are the ideas that know no limits. To harness them, you must dare to dream beyond yours.

The homepage. Up top, a marquee scrolls through featured stories. Below that, the 3M Innovation manifesto. Next, The Feed streams in fresh stories and content from 3M social media. At the bottom, we drive big clients to make an appointment at a 3M Innovation Center.

I wrote all 6 feature stories, selecting the topics and leading the interviews. New video and photography were shot to support my writing. I did the same for 6 more secondary stories.

This feature story is about how a 3M mobile projector was small enough to be sent down to the workers trapped in a Chilean mine for 69 days. In addition to the content on the page, I also scripted the video interview.
It doesn't work in my portfolio, but there's a great interactive delighter that takes the page down the mine. On the side, upside-down landmarks like the Statue of Liberty and Willis Tower show just how much deeper the miners were trapped.



This feature story is about how a new 3M stethoscope, built using wireless Bluetooth technology, was used in an experiment by the Japanese space agency to see how well astronauts could diagnose themselves in the noisy, challenging space station environment. The experiment was successful, and is considered a stepping stone to future human exploration, including to Mars.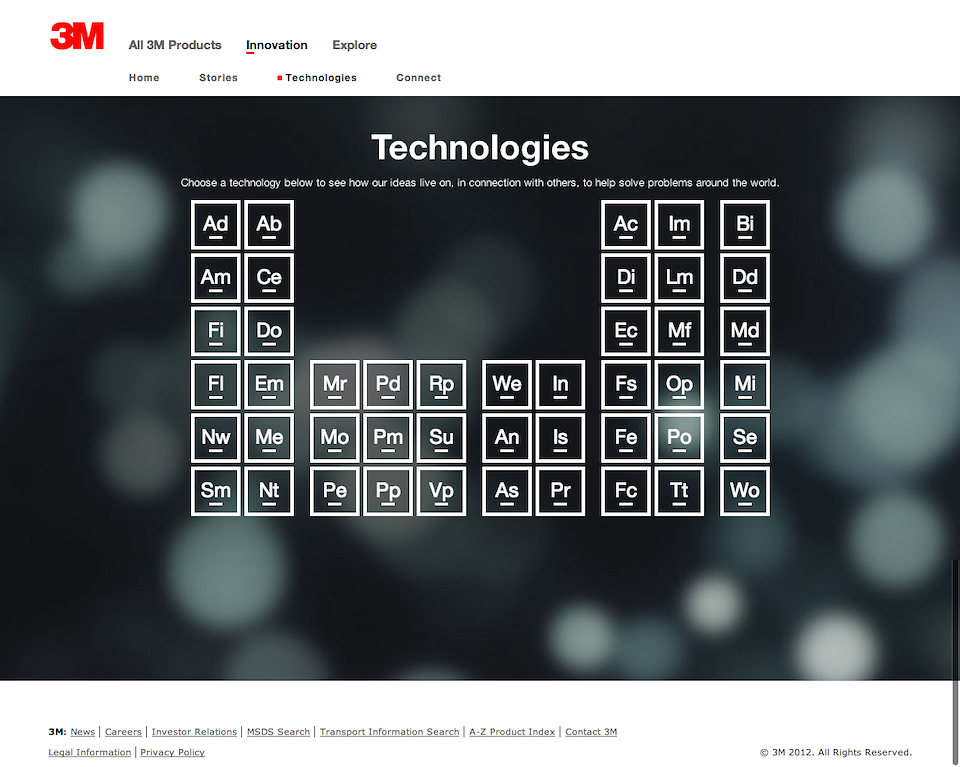 This is an interactive periodic table of 3M technologies. The periodic table format was theirs, but we added new interactivity and more compelling content.
Users can scroll over each element to learn what it means. With a click, the element opens a pane for deeper explainers and examples of how the technology is being used.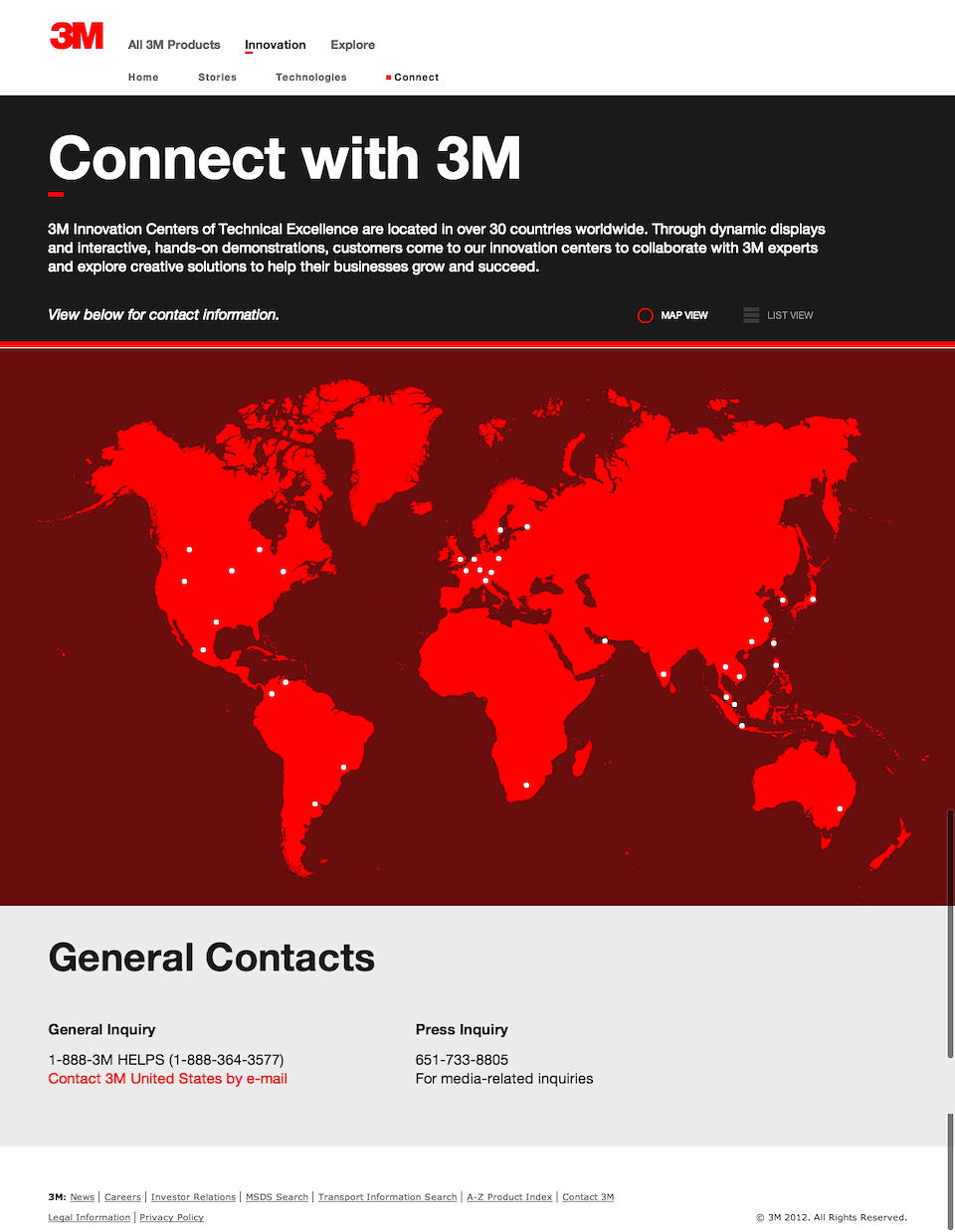 The contact page. The map is interactive and IDs 3M Innovation Centers around the world.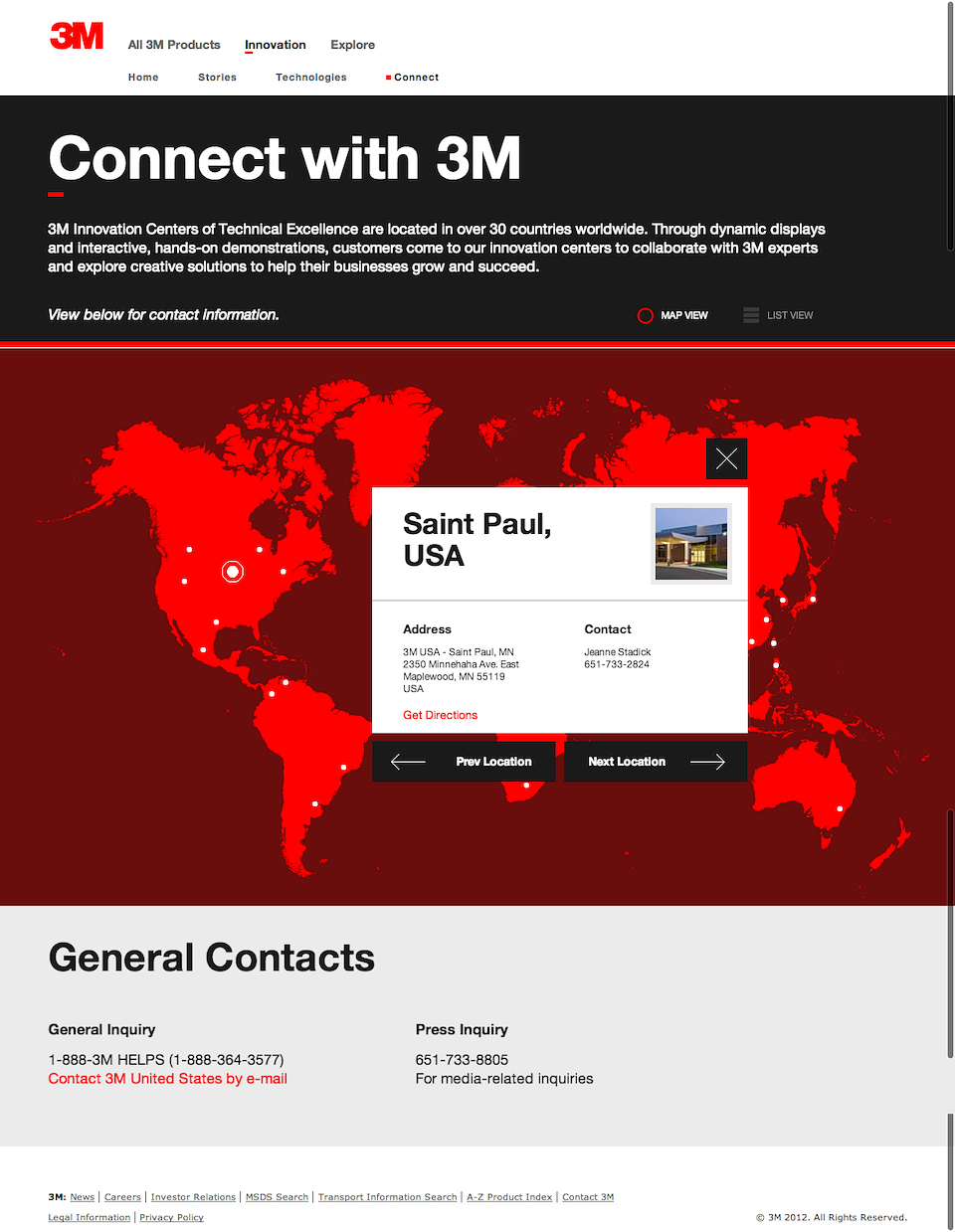 3M may be the most innovative company in the world. But they needed help proving it, especially to younger audiences around the world.
The goal of this project was to find new ways and new stories to tell to prove 3M's continued relevance today. I was lead writer on the team, responsible for the project from the pitch, through concepting, and ultimately creating the content.
---
For 3M

Type Website, Copywriting, Manifesto, Long Form, Content, Video, Interactive
Up Next:
DQ OREO Blizzard 100