Agency brand identity - v24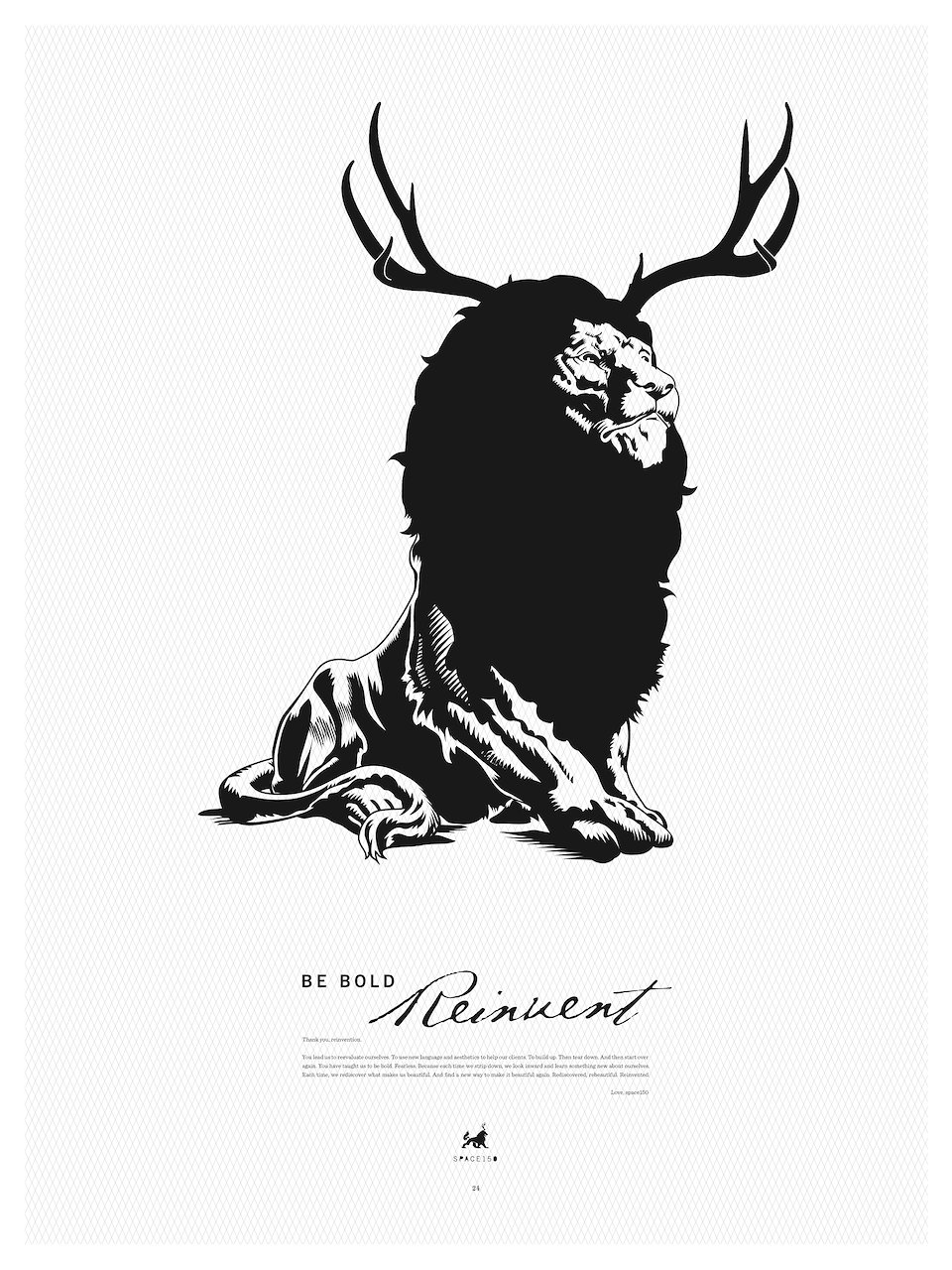 We turned the 150-day thing into an inspirational challenge for our co-workers.
space150.com homepage.
The words in the middle are all about reinvention. So we made them reinventable: all users of the page could rearrange them willy nilly, in real time, collaboratively.

When users clicked on the words, they exploded.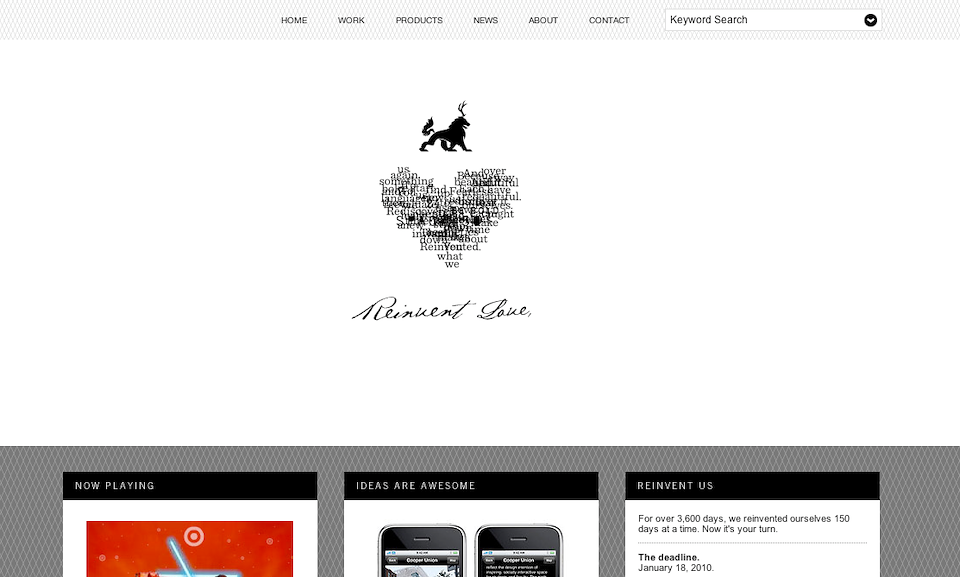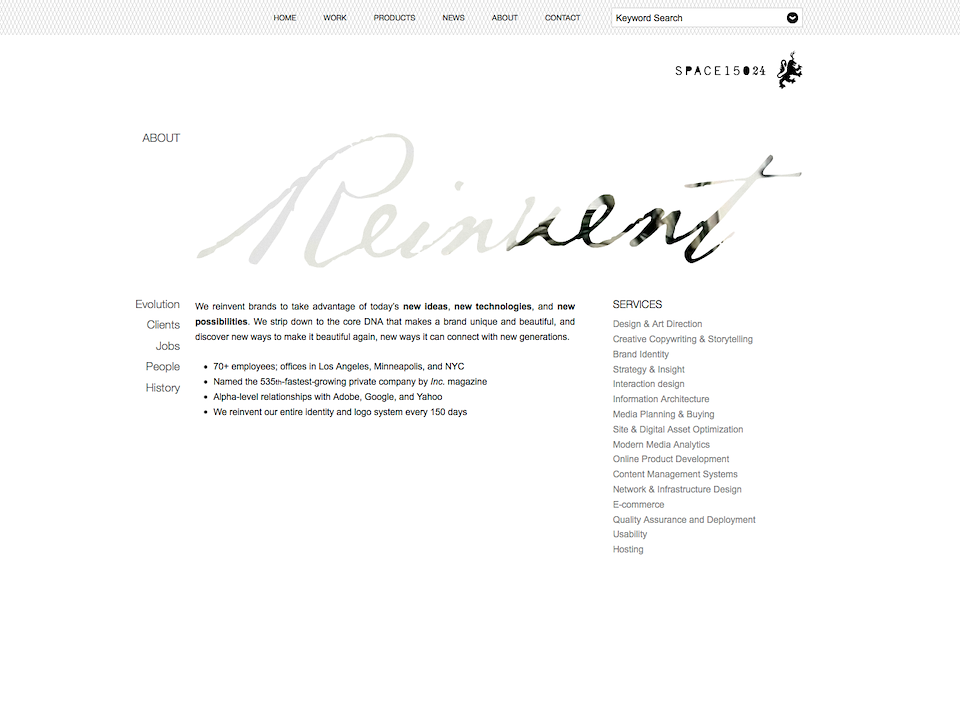 A brief brand statement for the agency during v24.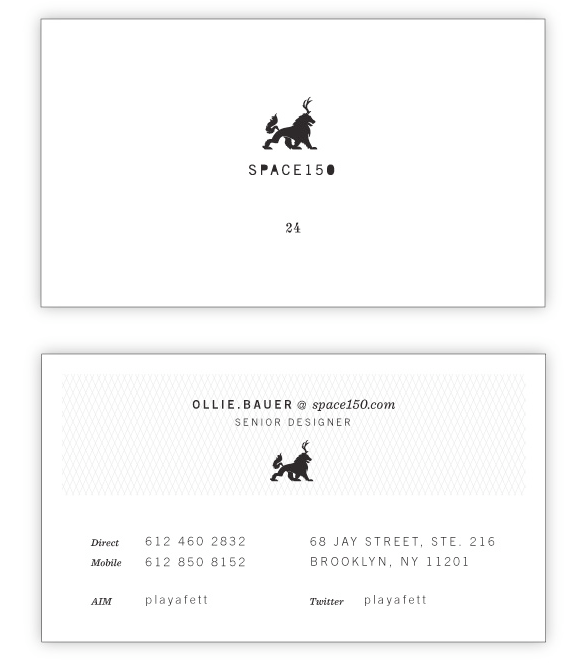 Letterpress business cards.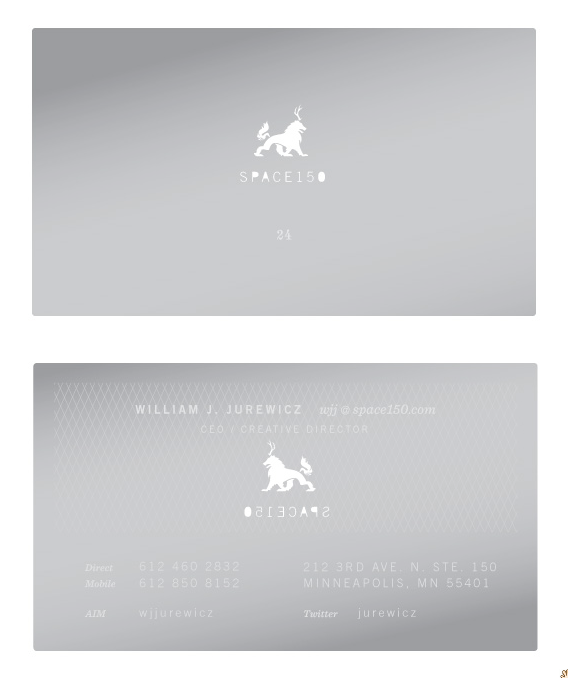 A metal business card for the boss. With knockouts for the horned lion and stuff.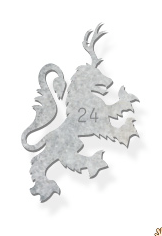 A pin for every employee.
A banner to hang in the office. The transparent screen invites people to reinvent how they look at their everyday routine through the mantra of v24.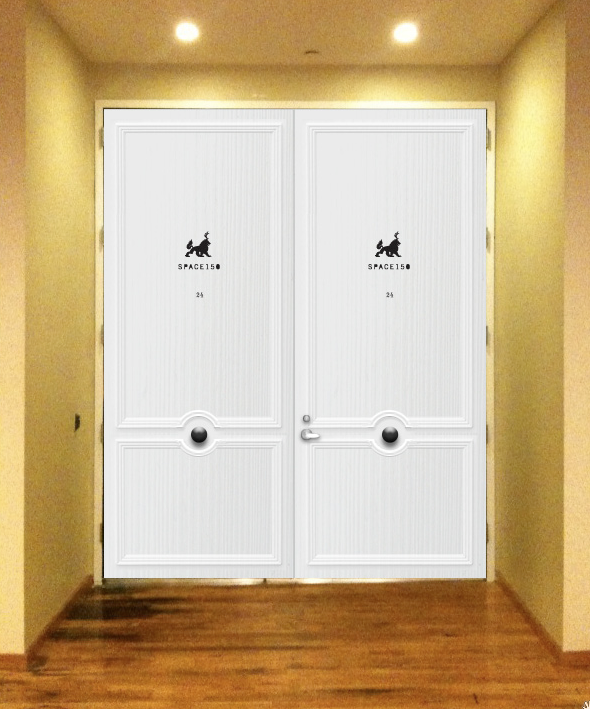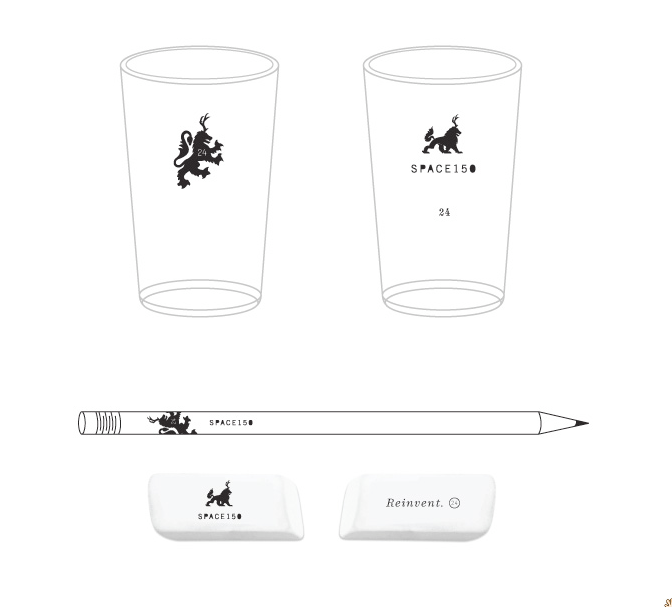 Fancy wine glasses, a white pencil, and an eraser. All the tools you need to reinvent stuff.
To prove space150's commitment to reinvention, we evolve our identity every 150 days, from business cards all the way up to the website and office space.
I helped on the 24th version.
On this one, we experimented with real-time community interaction. All site users could rearrange pieces of the homepage, working together.
---
Role Copywriter

For space150

Type Brand, Identity, Copywriting, Manifesto